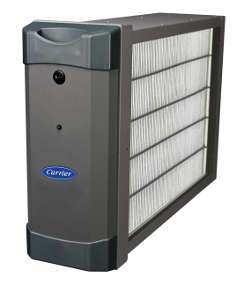 AIR QUALITY SOLUTIONS
Improve the quality of air in your home with Carrier accessories.
UV Lamps
Filters
Air Purifiers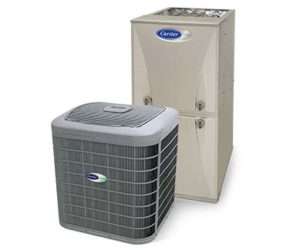 HEAT PUMP SYSTEMS
A heat pump system can be reversed to either heat or cool a controlled space using an air handler inside and a heat pump condenser outside. This compressor outside in the condenser circulates refrigerant that absorbs and releases heat as it travels between the indoor and outdoor units.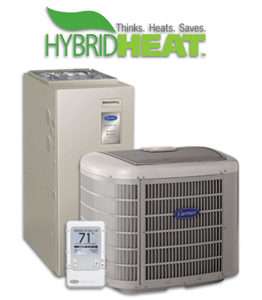 HYBRID SYSTEMS
Hybrid heating systems use a combination of fossil fuels and electricity to increase the efficiency of the system and save energy. A hybrid heating system use electric heat pump technology when the outside temperature is above freezing and gas furnace technology when the outside temperature drops below freezing. This switching between the heat pump and furnace makes the home far more comfortable than any single system alone. As the outside temperature drops, the system switches over to the furnace to deliver the higher temperature air needed to maintain the warmth and comfort level of the house.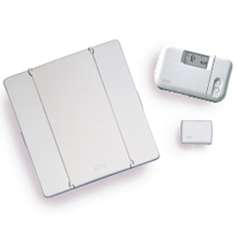 ZONING
The zoning system provides the ability to control multiple zones with different airflow demands in a residential or light commercial application.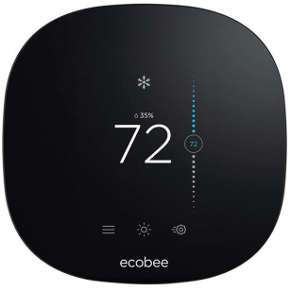 THERMOSTATS
Innovative controls that manage all aspects of your home comfort.
Infinity Thermostat
Performance
Comfort
Ecobee
T4 Pro Honeywell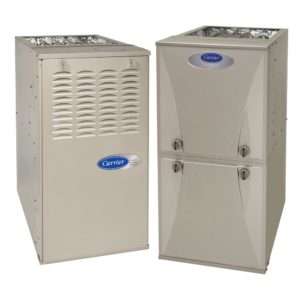 SPLIT GAS SYSTEMS
A split gas system is paired with a gas furnace and an evaporator coil that sits on top indoors, normally an attic or crawlspace, and an air conditioner for the outdoor unit.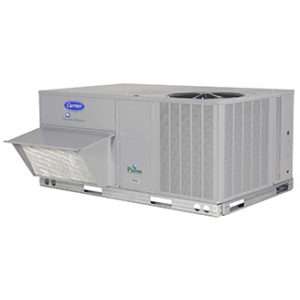 PACKAGED SYSTEMS
Carrier offers an all-in-one external solution for whole home heating and cooling.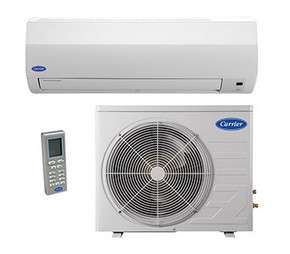 DUCTLESS SYSTEMS
Ductless air conditioners and heat pumps can be installed so that one indoor unit corresponds to one outdoor compressor. The compressor carries refrigerant and power to the interior unit via a small pipe installed with very little impact to your home.
Authorized Carrier Product Registration
As an authorized vendor for Carrier products. We understand the importance to ensure you register your product to ensure you receive the proper support for your installation.
Register Your Carrier Product Today